Important announcement:
ALL OFFICIAL LEADER BIKES USA PRODUCTS WILL BE SOLD IN JAPAN BEARING THE LOGO "LEADERBIKES" SHOWN AS

with our classic hydro forming head tube of "L" shield logo on all our 7 series bike frames.
If you are interested in becoming a distributor or dealer in Asia, please contact:
Asia marketing:
LEADER BIKES TAIWAN CO., LTD
Taipei, Taiwan
TEL: +886-02-28727764
sales5@leaderbikes.com.tw
Taiwan distributor:
FAITH GEAR
Taipei, Taiwan
TEL: +886-02-29405758
faithgearfixie@gmail.com

For customers in Japan, you can purchase our products from our authorized distributor in Japan:
LEADER BIKES JAPAN CO., LTD
NAGOYA, JAPAN
TEL: +81-052-232-0819
FAX: +81-052-232-0820
leaderbikes.japan@gmail.com
Http: //leader-bikes.jp
You will find peelable labels with unique product ID located on all Leader Bikes products. You can register and verify the authenticity of your products by fill in the registration form below.
For all inquiries please contact:  
LEADER BIKES
City of Industry, CA
contact@leaderbikesusa.com
Thank you for purchasing genuine Leader Bikes products!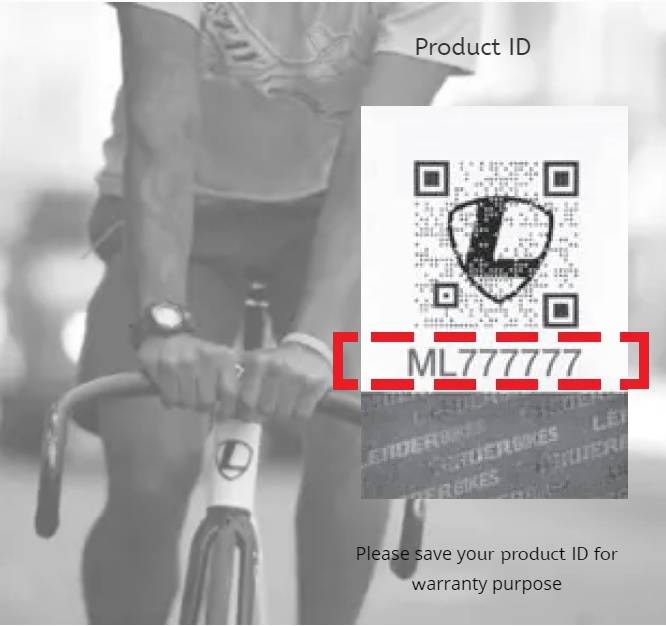 PRODUCT ID
Please save your product ID for warranty purpose